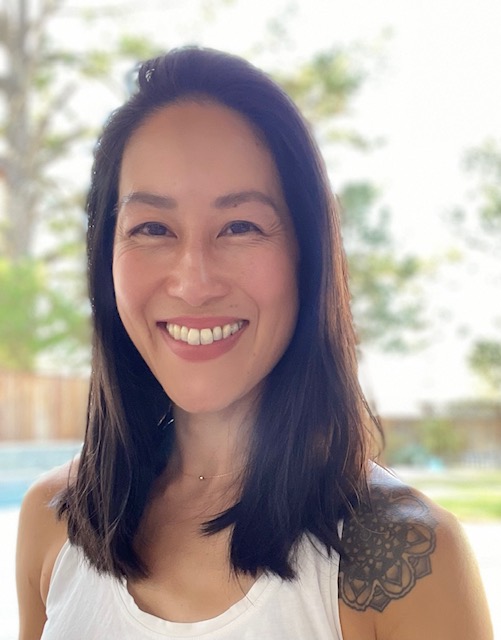 Audrey Ou, LCSW
Accepting New Clients
Summary
You may be here because you're looking for support and a space where you can be yourself, and you're wondering if I'm the right person to talk to. I know what it's like to grow up with each foot in a different culture and feel like you don't fully belong on either side. I know what it's like to follow all the rules and do what's expected of you, and still feel like something's missing. And I also know what it's like to dive deep into self-exploration and find both comfort and freedom in the process.


Born and raised in the Bay Area, I am the proud daughter of Taiwanese immigrants and grew up navigating the intersection of multiple cultural identities. Juggling these different identities eventually led me to social work, and over the last 20 years, I've worked with people going through tough times: high-achieving students in competitive academic settings; young professionals climbing the corporate ladder; overwhelmed moms reclaiming their sense of self; and families living with chronic illness. I've been fortunate to form meaningful connections with folks from many walks of life, and the old adage is true: we all have much more in common than we think.


As a Licensed Clinical Social Worker (LCSW #26831) in California, I take a holistic approach with my clients, which is a fancy way of saying that I see you as a whole person living in a ridiculously messy world -- you are not a problem to be "fixed" (feel my air quotes there?). And as a second-generation Asian American, I am committed to serving and uplifting Asian American communities, especially as we continue to feel the impact of pandemic-related racism.


In a nutshell, I provide support through life transitions. I work with stressed out professionals, exhausted mothers, folks exploring layers of their identity, and people moving though grief and loss. It's an honor to do this work, and I hope we get the chance to connect soon.
Areas of Focus
Anxiety
Grief
Life Transitions
Parenting
Relationship Issues
Self Esteem
Stress
Women's Issues
Theoretical Orientation(s)
Eclectic
Humanistic
Person-Centered
Psychodynamic
Provider Ethnic Identities
Conversational Proficiency Languages
Professional Proficiency Languages
License 1
Licensed Clinical Social Worker (LCSW)
Education
B.A., University of California, Berkeley, Phi Beta Kappa, 2002
M.A., The University of Chicago, Crown Family School of Social Work, Policy, and Practice, 2007